It's officially October and fall 🍂, which means it's time to share my Victoria, BC fall bucket list for this year.
This is a bucket list of all the things I want to do this October and November, and I could NOT be more excited! 💁🏻‍♀️
Here are 8 awesome things to add to YOUR Victoria, BC fall bucket list and trust me, these activities won't disappoint or fail to get you in the mood for spooky season!
1. Check out Ocean View Estates Corn Maze & Pumpkin Patch
Every fall bucket list is incomplete without a trip to a corn maze 🌽 and pumpkin patch, and what better way then to do both at once?
While I usually go to Galey Farms to pick my perfect pumpkin, this year, I wanted to try some place new and drive up to Ocean View Estates Corn Maze and Pumpkin Patch in Saanichton.
During the summer, their sunflower fields 🌻 are a hotspot for photoshoots. However, come fall, they swap the sunflowers for bright pumpkins and a 2 acre maze of tall corn stalks, and it's just as Instagram-worthy.
They opened up for the season on October 2 and will be open Friday-Sunday until November 1 from 9:30am to 6:30pm. You do have to purchase tickets ahead of time online, so make sure you snatch up yours while you can!
2. Have a Photoshoot at Hatley Castle
Located 25 minutes from downtown Victoria on the grounds of Royal Roads University, Hatley Castle is a stunning spot at any time of the year with its ocean view 🌊 and thicket of trees. It's the perfect place for a photoshoot, especially during fall! 📸
Order a coffee to go and hop in the car to Sooke, which is a drive adorned with beautiful autumn scenery the entire way. When you arrive, wander around and admire the early 20th century, Scottish-inspired architecture of Hatley Castle 🏰 before exploring the gardens nearby and the rest of the university grounds.
Make sure to snap an obligatory photo of you in front of the castle before you go!
3. Go on a Discover the Past

Ghostly Walk
Every year I go on a ghostly walk because they're a fun (and educational) way to get into the Halloween spirit. 👻 After all, Victoria is the most haunted city in British Columbia.
Discover the Past puts on a variety of walks around downtown Victoria, so many so that I've never heard the same ghost story twice even though I've been on 3-4 walks. Whether you believe in ghosts or not, you can't go wrong with a walk around downtown after dark.
Their annual Halloween ghostly walks take place EVERY DAY for the month of October at 7:30pm (and sometimes 9pm), so there is plenty of opportunity for you to fit a walk into your schedule. Even if you don't do a ghostly walk this month, they offer these walks (but not the Halloween special) all year round. It's never NOT spooky season when you're in Victoria.😦
4. Stroll Through Beacon Hill Park
This park is a must-visit during the fall time: It's 180 acres full of trees that turn orange and red when fall arrives, and space for the peacocks to roam. Yes, you read that right. Beacon Hill Park is famous for the many wild peacocks 🦚 that wander around it freely, as well as the petting zoo and picturesque backgrounds.
There's an abundance of places to stop along your stroll through Beacon Hill Park from the lily pad-covered ponds to colourful trees, whether to just enjoy or snap a photo of. The park shoulders the shores of the Juan De Fuca Strait, showcasing beautiful views of Washington on a clear fall day. If you have an hour or so to spare, you won't regret spending it at Beacon Hill Park.
5. Get a Pumpkin Spiced Drink from Murchie's
Nestled downtown on Government Street, just a short walk from the Fairmont Empress and Victoria Harbour, is local coffee shop, Murchie's Tea & Coffee. ☕️ The coffee shop is huge, offering plenty of spots to sit down and rest while enjoying excellent pumpkin spiced drinks. (You can't do fall without a pumpkin spiced drink…whether that is coffee or tea.)
Order a cup of whatever you desire and explore everything downtown has to offer from shops to restaurants, as well as breathtaking views of the cobblestone streets and Parliament Building. 🤩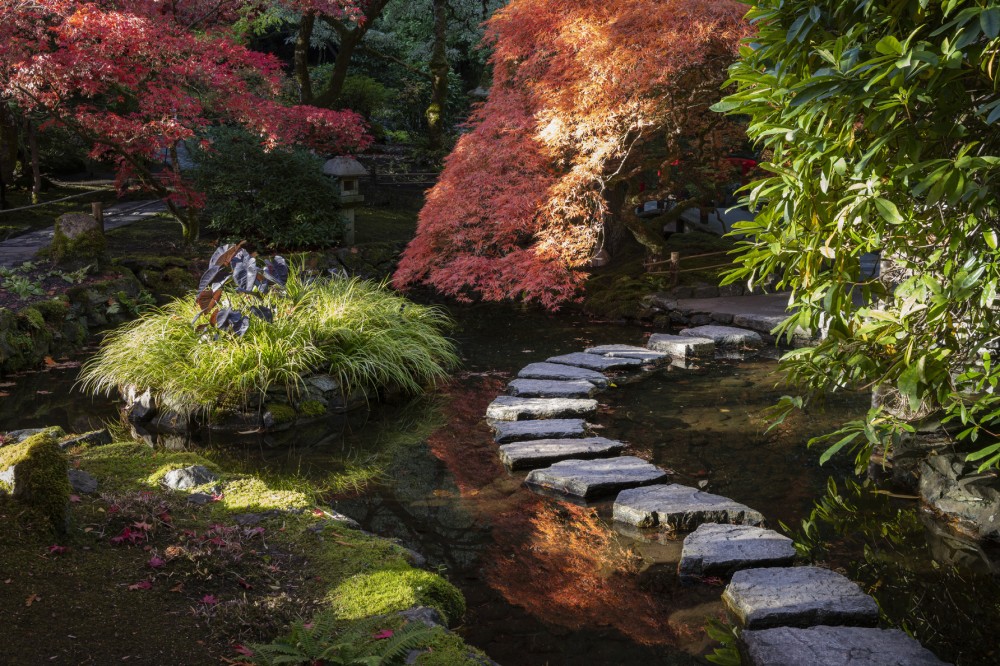 No matter the time of the year, Butchart Gardens doesn't disappoint. During autumn, it's a never-ending garden of multicoloured trees, ponds overlaid with mist, and carefully placed pumpkins. If you're struggling to get into the fall mood, a walk through these gardens is the perfect cure.
When you step into Butchart Gardens, it will feel like stepping into a magical world secluded from the rest of Victoria. And depending on the time of year, whether it's fall or winter, Butchart Gardens will feel like a completely different space, so I recommend experiencing it during all the seasons! It won't disappoint, trust me.
Here's Butchart Garden's guide of things to do during autumn there.
Farmer's Daughter, located in Sidney, BC, is a fromagerie 🧀, bistro, and wine bar all rolled into one…what could be better? After a busy day of strolling Beacon Hill Park or wandering Butchart Gardens, this is the ideal place for some appetizers. Order a charcuterie board and some fine wine 🍷, or stop by on one of their fondue nights. Their cheese and wine is amazing, and it's a great cozy fall time activity. (And of course, delicious!)
Check out Farmer's Daughter on Instagram for some STUNNING photos of their charcuterie boards.
Explore the lovely family-run orchard and experience the sweet taste of Vancouver Island cider at Sea Cider Farm & Ciderhouse.
Since it's autumn, it's the best time to try out their festive Witch's Broom cider 🍺 to get into the Halloween spirit. Spend an weekend afternoon lounging on their patio with a nice glass of it and enjoy the view of the orchard on a crisp fall day. 🍂 It's the prime antidote to a busy week, so add Sea Cider to your weekend plans ASAP!
Check out Sea Cider Farm & Ciderhouse on Instagram for irresistible photos of their orchard and cider. 😍
Watching Halloween movies 🎥 is a staple in most people's fall routine, am I right? Some of my favourites are Twitches, Halloweentown, and The Conjuring, and watching them at Legacy Drive-In Theatre with my blankets and snacks is the best way to re-experience them.
Legacy Drive-In used to be located at the University of Victoria but recently upgraded to the Westshore Speedway out in Langford (25 minutes away from downtown). For just $30 per vehicle, it's a great activity for you and your family or friends. Make sure you check their website to see what Halloween classics they're playing this month. They might even be playing your all time favourite! 🍿
Do you feel ready to tackle fall in Victoria, BC? I can't wait to start doing the activities on this list and finally getting into the Halloween spirit. 🎃
Here's my question for you: If you're going to do some of the things on this list, which one do you plan to start with?
I've already went on a ghostly walk on October 1, which as always, was so entertaining. I think next, I'd like to walk through Beacon Hill park next though…maybe even with a pumpkin spiced drink since I won't be heading to the pumpkin patch until the later half of October.
Make sure to check out my last blog post: Top 10 Best Airbnb's in Jordan River, BC
Want to know what to pack for off-season camping? Check out my blog post The Ultimate Packing List: Top 10 Things I Bring Off-Season Camping